DUVET COVER percale | White
DUVET COVER percale | White is available to buy in increments of 1
Percale is smooth, firm and soft, without the sheen of satin.
Thanks to its higher thread count, percale is softer and smoother than renforcé cotton and is more hard-wearing.

Like all our bed linen, it also has the fine qualities of cotton: it breathes and absorbs moisture.

Our percale is made of 100% cotton.With a duvet cover, you can add a personal touch to your bedroom in no time.

All our duvet covers are manufactured in Europe.
Specifications

| | |
| --- | --- |
| SKU | 71 |
| Brand | Mistral Home |
| Amount of pillowcases | 1 |
| Pillowcase width | 65 cm |
| Quality | Percale |
| Colour | White |
| Size | 140 x 200 cm + 65 x 65 cm |
| Made in Europe | Yes |
| Composition | Percale | 100% cotton |
| Foot-end | Bottleneck |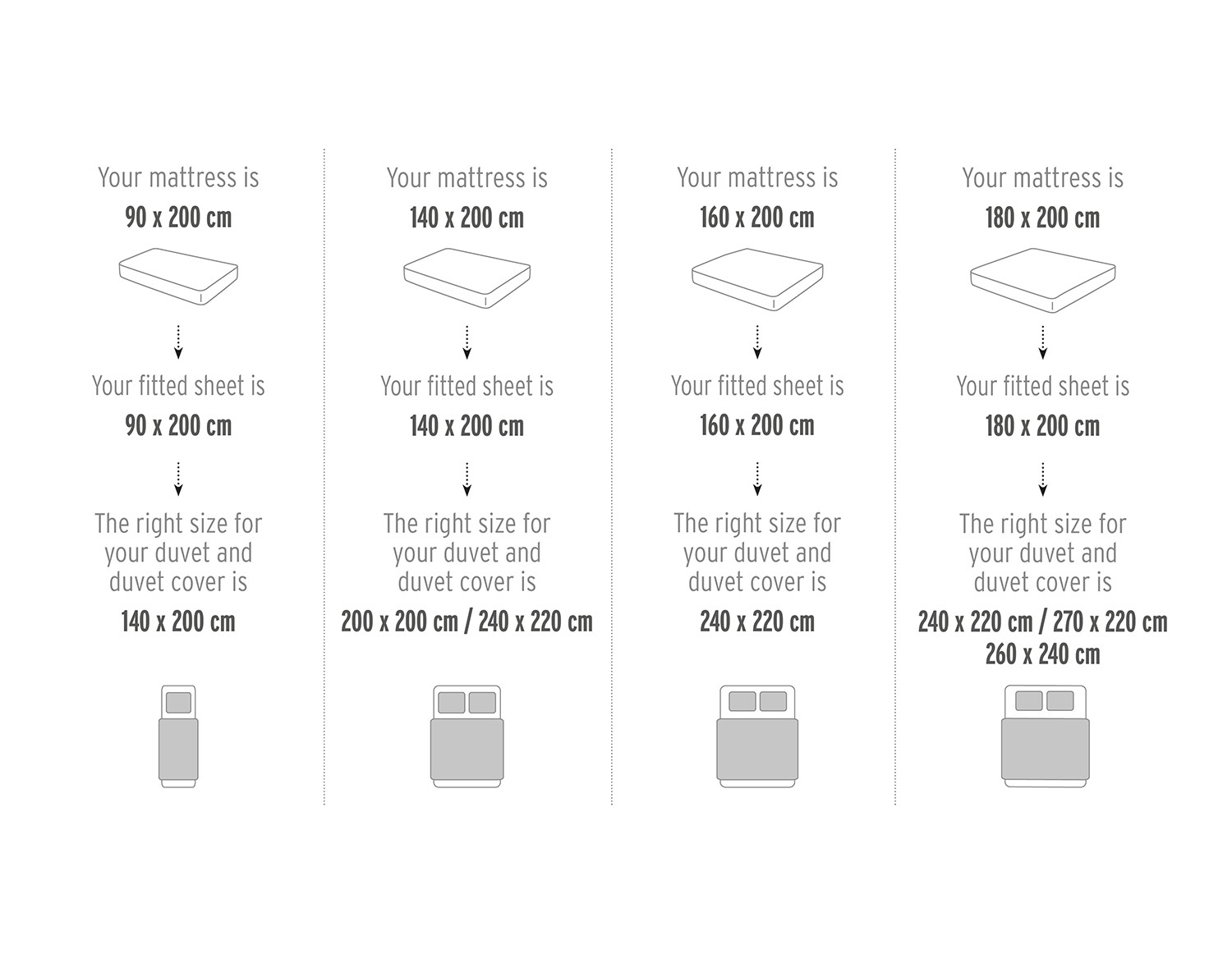 We explain for you in our blog what properties the different qualities have and help you choose the right one.
To enjoy your bed linen for years to come, wash it at 40°C and inside out.
Don't overload the washer and dryer drum. If it is too full, there is a lot of friction, which will cause your bed linen to wear out faster.
We recommend washing the duvet cover before first use.
By washing bed linen first, it will absorb moisture better. A moisture-absorbing duvet cover increases sleep comfort.
Rinsing bed linen first in cold water helps colours hold better.
By adding a little vinegar to the wash, you are fixating the colours.
The type of foot end is indicated in the specifications.
A bottle neck means that there is a tuck-in strip with a narrowing so that the duvet stays put. This is not included in the size.
A 140 x 200 cm duvet cover, for example, is 200 cm long without the tuck-in strip.
All our bed linen is made with 100% cotton. The different qualities are determined by the weaving technique.
Only the cotton-viscose is a blend of 50% cotton and 50% viscose, saving water during production.